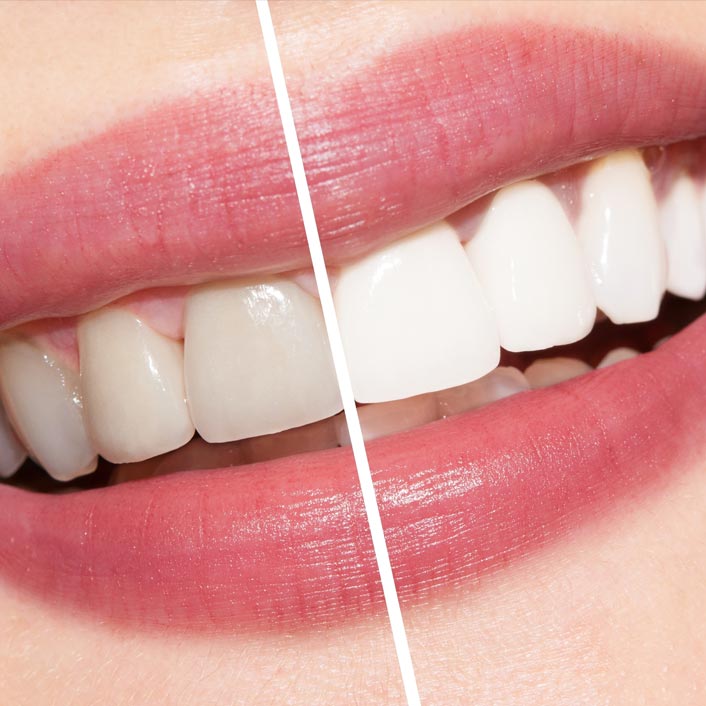 Whitening
Colgate® Optic White® Professional is state-of-the-art whitening system that will transform your whitening experience. Only available from a dental practice, this system uses powerful ionic whitening technology to produce fast and effective results at our office or right inside the convenience of your own home! Colgate Optic White Professional focuses on four main benefits for patients: speed, comfort, effectiveness and ease.
Speed - In repeated 10-minute treatments, both the bottom and top teeth can be whitened at the same time.
Comfort - The comfortable silicone mouthpiece makes it easy to whiten anywhere with no sensitivity and without restricting mouth or head movement.
Effectiveness - Clinical results have show on average 7 to 9 shade improvements for both the take-home and in-office treatment.
Ease - With the touch of a button, the mouthpiece is turned on and the gel is activated making it easy for all patients to use.
We offer both at-home and in-office Colgate Optic White Professional for your convenience.
At-home whitening:
Studies show an 8-shade whitening improvement
Treatment completed over 10 days in 10-minute intervals
No time spent in the chair and no custom trays use
9% Hydrogen Peroxide
Reusable whitening device included

In-office whitening:
Studies show a 7.75-shade whitening improvement
Treatment completed in three 10-minute consecutive treatments
Only one in-office appointment needed
35% Hydrogen Peroxide (gingival barrier required)
Reusable whitening device included